TrainPlayer News, December 2011 -- Announcing Version 4.2
Just a month ago we released version 4.1, and here we are already with 4.2! What's up with that?
What's up is that we just completed a project which has been underway for some time: a redesign of the graphics system so it is independent of layout size, less demanding of memory, more efficient, and more robust. The results are ready ahead of schedule, and they are sure to enhance your trainplaying. While we were at it we fixed over a hundred bugs, responded to many customer requests, and added touches of polish all over.
Click below to help yourself to an upgrade! Enjoy the winter with the latest TrainPlayer.
TrainPlayer offers thousands of great layouts you can run, simple but precise tools you can use to design and build your own, and an integrated system for operations. Running trains couldn't be easier -- our software is designed for people who like trains more than computers.
A great gift for granddad!
New Features
Infinite zoom! Zoom right down to the rivets, with no loss of memory or performance, no blank screens! New graphics system handles layouts of any size or magnification.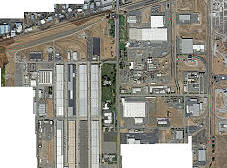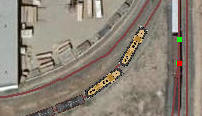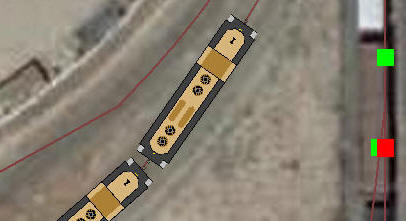 Drag by hand! Grab the hand icon and slide the view around, just like in your favorite map program! Once you try this, you'll never go back to scrollbars.
Individual car sizing! Customize your cars and override the default sizes. Try navigating with ninety-foot boxcars!
Background colors! Choose the color of your plywood, and the color of the rug underneath!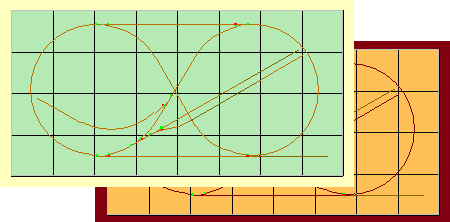 A long list of bug fixes and improvements in ops, scripting, display, preferences, track editing, station creation, scrolling! For details, see the latest Readme.
| | |
| --- | --- |
| For more information ==> | |
| | |
| --- | --- |
| Click to obtain yours ==> | |

Announcements
Great Train Expo in January. TrainPlayer will be hosting a booth next month at the Great Train Expo in Sacramento, the weekend of January 14-15, 2012, at the Cal Expo state fair grounds. Drop by and meet the staff!
New content. Check your web chooser for great new layouts from Mark Johnson, Bruno Pigozzo, and others, showcasing scenery and ops features. The picture below is from the new Peter Prunka collection -- ops-oriented layouts from the den of the Wizard, including an update of the venerable Angmar, Tharabad and Sarn Ford.

Contact

TrainPlayer Software
Visit the lively group on our Yahoo forum

Thank you for your support.
Special

TrainPlayer 4.2
TrackLayer 4.2
--15% off--
Bargain price on either TrainPlayer 4.2 or TrackLayer 4.2, state of the art in model railroad simulation!
To get the discount, go to the Products page and choose a product. At checkout, enter the following in the Coupon Code box, in upper case as shown, then click Recalculate.
TPC-1132
Limited time offer. Expires 2/28/12
Clicks

Try the full program free for 30 days. Windows XP, Vista, Win 7.

Grab a credit card, pick from our simple product line.

Come visit! There is a lot to see.
---