Version 4.2 comes right on the heels of 4.1, but is a major step forward. The new version features a long-awaited revamp of the entire graphics system, so that you can zoom in as close as you like, even on the largest layouts, without using up memory or seeing a blank screen or sacrificing performance. Scrolling has been optimized. Highlights are faster -- the train no longer jerks when you throw a switch. This all came together faster than we thought, so here it is.
Revamped graphics! Infinite zoom, smoother performance, better appearance

View drag: grab the view and drag it around with the hand cursor, just like in a map program

Car sizes: specify sizes of individual cars rather than settling for the defaults -- the way it used to work

Background colors: choose your favorite background color for a blank layout and another for the area outside it

Fixes: many small fixes and enhancements, as detailed in the Readme.
New features are documented in the help system where appropriate -- see What's New in 4.2 in the contents.
Version 4.2 is a free upgrade from 4.1 or 4.2. Users of earlier versions get some features free, others cost extra. For details, see How To Upgrade below. If you are new to TrainPlayer, see How To Buy.
Features
Incredible zooming! Down to the rivets, with no loss of memory or blank screens.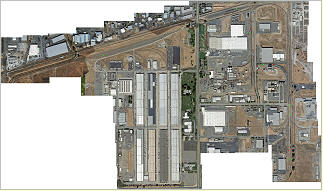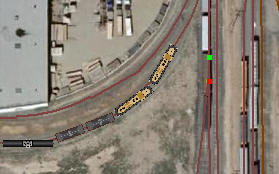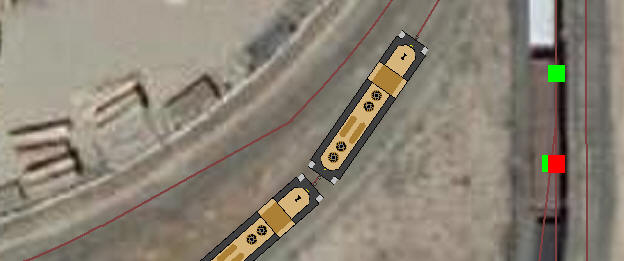 Background colors! Your choices for layout and window background.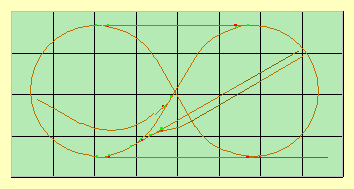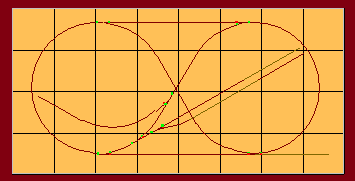 And more! Bug fixes, small enhancements, the usual smoothing and screw-tightening.
How to Buy
-- welcome! Grab a credit card and click one:


| | | |
| --- | --- | --- |
| TrainPlayer 4.2 / OPERATOR with Ops | $59 | |
| TrackLayer 4.2 / BUILDER with Ops | $99 | |
TrainPlayer / OPERATOR -- for running trains on pre-built layouts. Includes TrainPlayer, standard layouts and car collections, 101 Track Plans, ops, scripting tools. TrackLayer / BUILDER -- for building and running layouts. Includes all the above plus: track tools, scenery toolkit, premium layouts and cars. Click takes you to the checkout page, where a credit card will be required. Purchase includes free e-mail support, free updates with bug fixes and enhancements until next major release.
How to Upgrade
-- thank you! If you are running 4.x, you can upgrade free to 4.2. If you have an earlier version, you can still upgrade free and get many new features. For the full Ops system, there is a $29 charge*. To proceed:

| | |
| --- | --- |
| 1. Click to download and install 4.2 ==> | |

2. After you start the program, check the Purchase Upgrade on the Help menu -- it will indicate whether there is an upgrade available and for how much.

(since 8/1/11) -- you are entitled to a free upgrade. Send e-mail to info@trainplayer.com to request your license.

Features free with 4.2 upgrade: Industries, Loads, Yards, Interchanges, Default Car Sets.
Features in the $29 Ops upgrade: Switchlists, Waybills, Generators, Ops Windows, Ops Wizard, Color Codes.

Fine Print
Requirements. Programs run under Windows 2000, XP, Vista, and Windows 7. An internet connection is useful but not essential -- you need one to browse and download content from the web, but you can run without it when using content from your disk or DVD. Disk space: you need only about 30MB to install the program files, but will want more than that to download content from web or DVD -- around 6 GB for the full content.


Delivery on DVD. Products are available on DVD for a $10 shipping charge. This includes all purchased content, so no download is needed. To request a DVD, use the Shipping drop-down menu on the checkout page ==>
Note: Version 4.2 DVD's will be shipping around Dec 10, 2011.
License agreement. Our license agreement is displayed during install and reproduced in the Readme file. It says you are allowed to install the program on as many computers as you like, as long as you don't sell or give away the license key.