Included with both the TrainPlayer and TrackLayer packages are a large and diverse group of over 1,000 plans collected in what we call Standard Layouts. Many of these layouts are from our users who have shared the design work they've put into building their own model railroads. We encourage our users to send us examples of their work to share with the larger TrainPlayer community.
For a gallery of submissions between 2005 and 2008, see the User Track Plans Gallery. Also see the George Baustert Gallery.
Some of our users' plans are quite simple while others are more complex: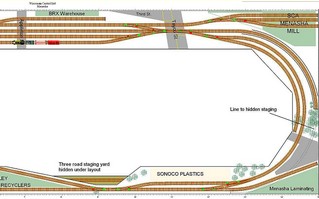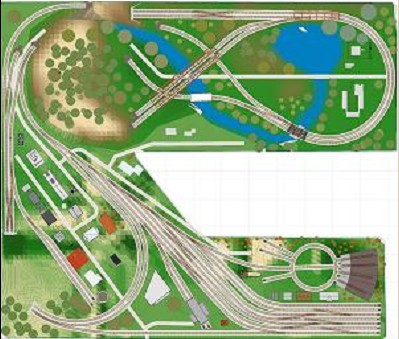 Wisconsin Central Cheryl Junction RR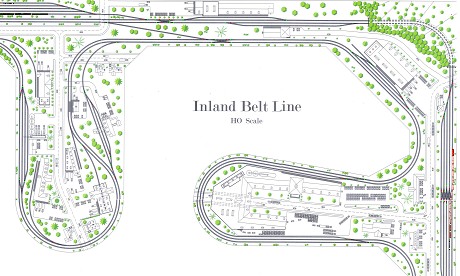 Ed Avetta's Inland Belt RR
Paul Omilian, creator of the GM&GP RR, is a typical TrainPlayer user who shared his photos of his finished layout :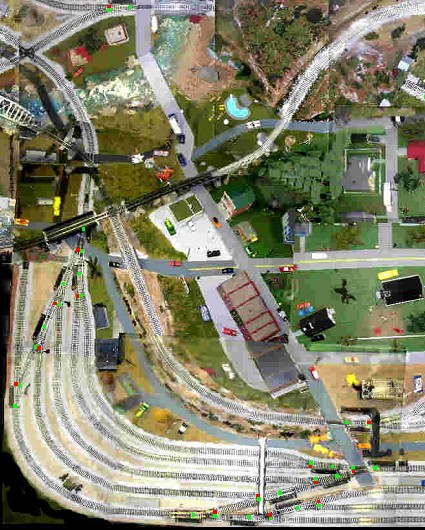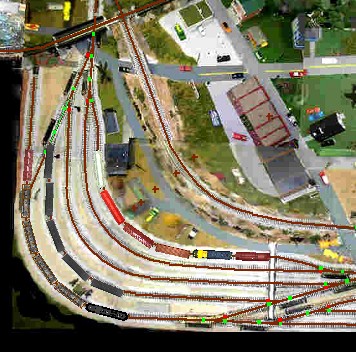 Original With tracks laid and trains running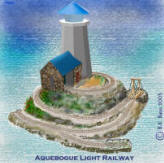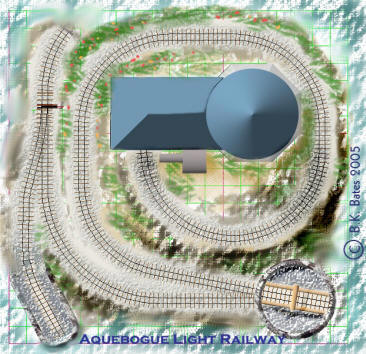 Here's a fun little ride: Bruce Bates' whimsical Aquebogue Light Railway, a short beer run around a scenic lighthouse.
The Standard Collection also includes many layouts that are used with permission of their original designers. The 20 plans of the BACHMANN EZ MODEL RAILROADS TRACK PLAN BOOK are all included, such as the scenic Iowa Central Railroad seen here: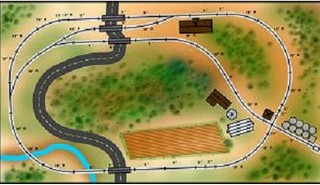 Layout Designer, Mike Fisher had graciously allowed use of all his 50+ plans to our users. Here is one of his more complex plans which is designed to use a standard hollow core door as a layout frame

The prolific and chatty layout designer and builder, George Baustert provided over 100 plans, the vast majority done the old fashioned way - with a pencil, ruler and protractor on a clean sheet of paper. But George had an eye for operations and loved switching puzzles. Here's a typical sample of both of George's interests.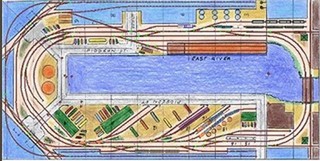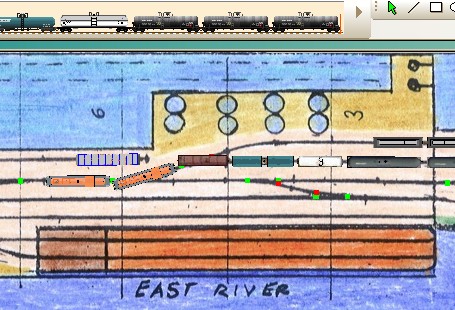 Pidgeon Street RR Switching the refinery job
We know you will enjoy George's legacy! For a complete gallery of his submissions, with thumbnail images and commentary, see the George Baustert Gallery.
Another contributor to our site is FREMO stands for "Freundeskreis Europischer Modellbahner", translated Friendship of European railway modelers. In the USA there is another club, the Free-Mo for Free form Modules.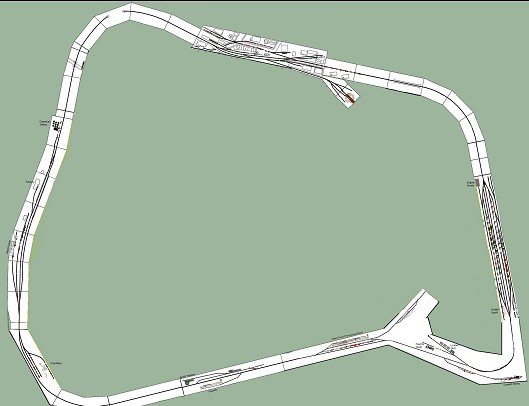 Dudler Division
The Fremo layouts aim at operation as close to prototype as possible. Modules such as this allow them to temporarily set-up large layouts. After the shows, the many modules go home with their individual owner/designers. This example is the Dudler Division which features the very detailed Westport module of well known modeler Wolfgang Dudler.
Standard Car Collections
Our Standard car collection includes 32 folders containing over 1000 car and engine types, from steam to diesel and electric.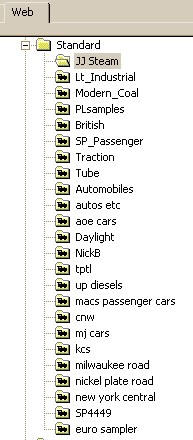 The folders within the Standard collection feature the favorite cars of some of users' home roads – like the AT&SF, UP, Nickel Plate, CNW, and NYC as well as some specific themes – Light Industrial, JJ Steam, Autos etc. and Traction. And our users love Passenger trains – CNW, American Orient Express, and the Southern Pacific.
As you can see, there are several North American railroads included as well as European rolling stock.

Well known contributors like Peter Lloyd-Lee, Mark Johnson and Jim Schenk have also provided examples of their work with Car collections.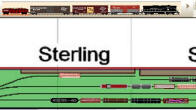 All of these Standard cars are included as part of the basic license for the TrainPlayer – Operator package. The realistic looking car sides and tops will add to the realism on your new railroad empire!!

We would like to acknowledge the generous support provided to TrainPlayer from many members of the Train GIF Artists group who have allowed our members to use TGA artwork in their collections
How to Obtain

The Standard / User Layouts collection is included with all products.

The installer you download comes with a small set of layouts only. To access the full set, look in your layout chooser on the Web tab under "Standard." Download the ones you like, one or a few at a time.

Or, place an order to be delivered on DVD. The complete standard set are included on the disk, with a choice of whether you want to install the full set to your hard drive or run them directly from the DVD. There is a shipping charge for DVD orders.