Model railroading season is upon us, but why spend it in a cold basement? Enjoy railroading on your laptop while you sit by the fire! Lay track, build scenery, try layout designs, and especially, run trains! Help yourself to thousands of layouts, cars, scenery items, and sounds from our website -- build and operate your dream layout while you watch football.
Normally we send out a newsletter only when there is a new release. This time we're jumping the gun. We've been working since last spring on a great new set of features for railroad operation -- the Ops package -- which is coming along, not yet ready for release, but worth a newsletter. Buy now and you will get Ops free when the time comes, later this winter.
A TrainPlayer DVD is a great gift for the railroader in your family! It's easy to use, enjoyed by grandkids and granddads alike. If you purchase it as a gift, include a note so we can make the license out to the recipient.
Coming Soon: Ops
The purpose of a railroad is to ship goods from one place to another, and that's what Ops is about. The idea is to allow you to define what to ship, where, and how, or to let the program examine the layout and generate meaningful work orders. There are a lot of new moving parts involved.
Loads. If you are going to move goods, you need goods to move, and we now have plenty. You can choose from over 600 types of freight loads, two thirds of them with side- and top-view images you can see in hoppers, flatcars, and other open cars. Here is a glimpse of the Load Chooser: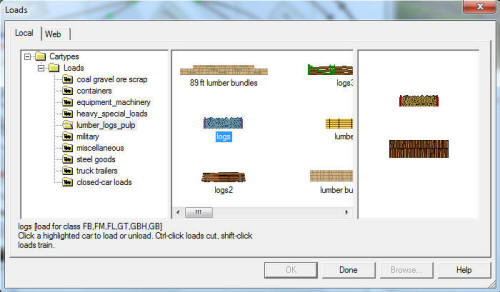 (Click any picture for a larger image)
Industries. Tell where to move the goods by defining industries on your layout -- specific locations where you can set out or pick up specific types of goods. We provide a catalog of standard industry types, as shown here, or you can create your own.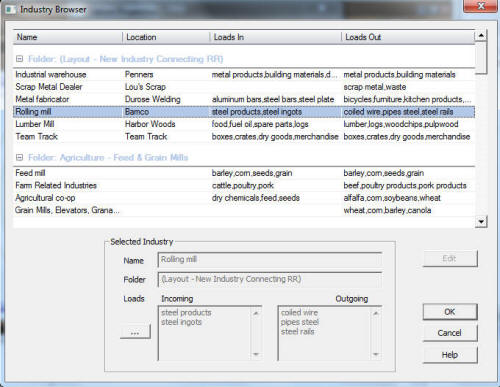 For more on these topics, see preliminary documentation about Loads and Industries.
Switchlists, Scheduled Trains, Car Inventory. New data structures and interactive docking grid windows provide ways to define your operations and keep track of them. The grids allow you to set up your trains and switchlists, view your set of cars, sort on any field, group in a heirarchy, and more. Here's how it looks so far: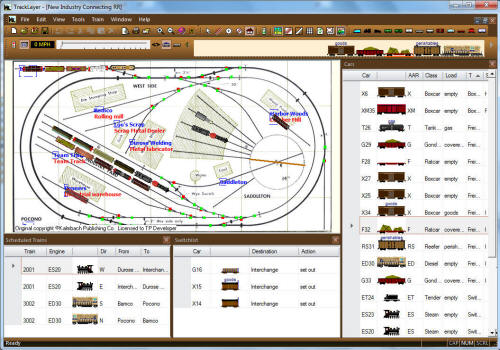 Random Ops Generation. By the time the package is ready, you will be able to open any random layout, click a button, and the program will devise a random operating scheme, taking into account what sorts of cars can go where. Click again for a new challenge.
What Else Is New
Route Finder. Just for fun we developed a gadget which can find all possible routes between two given points on the layout. You might be surprised what it comes up with. For example, here are two of about fifteen ways to get from Penner's Warehouse to the mainline interchange on the L20:
Default Cars. Cartoon car images are a thing of the past! Now you can choose from several stylish sets of default cars to make all your layouts look better instantly.
Engine sounds. we have vastly increased the number and quality of the engine sounds and sounds in general. We now have over 115 MB of sound files that can be added to enhance engine realism to any train.
Cadrail export. Now export your TrainPlayer layout to DXF format, suitable for import into Cadrail, Autocad, and other CAD programs. We worked on this project with help from Tom Holtman of Cadrail.
Featured Layouts
New content appears regularly in our web download area, which you can browse from within the program. Notable recent contributions include cars, scenery, sounds, and layouts like these:
Nezperce RR. Mark Johnson's rendition of The Southern Tier Connecting RR, completely redrawn with a larger overall size, larger radius curves and completely original artwork.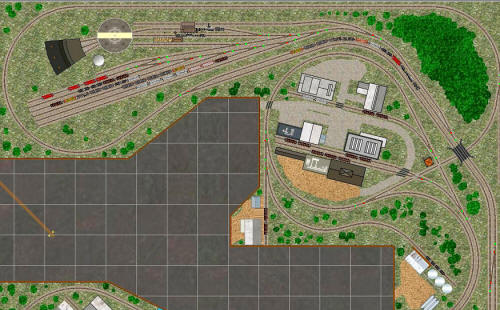 Chicago & Northwestern Railroad. Jim Schenk's adapation from an article in the September and November 2010 issues of the North Western Lines magazine of the C&NW Historical Society. Interesting historical detail is provided in the layout comments.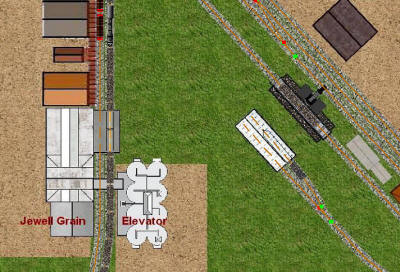 Syracuse NY - Rail Operations. Another great satellite-photo layout from Bruno Pigozzo, this one in five interlinked sections full of fascinating detail, showing all the local industries. Hours of enjoyable cruising through the rail-intensive areas of Syracuse in the summertime.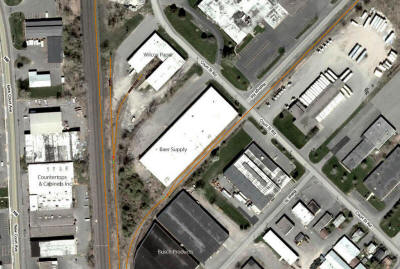 How To Buy
If you have never purchased any TrainPlayer software, you have two options:


TrainPlayer 3.3.1

OPERATOR -- for running trains on pre-built layouts. Includes TrainPlayer, Standard layouts, Standard car collections,101 Track Plans, Screen Saver.

TrackLayer 3.3.1

BUILDER -- for building and running layouts.

Includes all of TrainPlayer OPERATOR

plus: Track tools, Scenery Toolkit, Premium Layouts & Cars.

Button click takes you to the checkout page, where a credit card will be required. Purchase includes free e-mail support, and free updates with bug fixes and enhancements until the next major release.

* see special at the top of this newsletter. Regular price is $99.


How To Upgrade

If you are a licensed user of any previous version, help yourself:


| | | | |
| --- | --- | --- | --- |
| Upgrade to 3.3.1 | Installs 3.3.1 to update your system and run with your existing 3.x license. | | |

Download of the new version is free. If you do not have a license, this installs the demo version -- the complete system with some restrictions -- free for 30 days. Use the Purchase Products command on the Help menu when you are ready to buy. If you have a license for a previous version, the download will upgrade you to 3.3.1, with the same capabilities allowed by your existing license. To upgrade to a higher level, use the Purchase Upgrade command on the Help menu.

If your current version is prior to 3.0, send e-mail to request upgrade information.

You do not need to uninstall your current version before running this new installer, but you may if you prefer.


Fine Print

Requirements. Programs run under Windows NT, 2000, XP, Vista, and Windows 7. An internet connection is useful but not essential -- you need one to browse and download content from the web, but you can run without it using content from your disk or DVD. Disk space: you need only about 30MB to install the program files, but will want more than that to download content from web or DVD -- up to a around 1GB for the full premium content.

Now on DVD. All products are available on DVD for a $10 shipping charge. The disk includes all purchased content, so you do not need to download anything further except updates. You are given the choice of installing to your hard drive or accessing directly from the DVD. To request a DVD, select it in the Shipping drop-down menu on the checkout page.
License agreement. Our license agreement is displayed during install and reproduced in the Readme file. It says you are allowed to install the program on as many computers as you like, as long as you don't sell or give away the license key to anyone else.
Contact

TrainPlayer Software
4200 Arcadian Drive
Castro Valley, CA 94546
(707) 320-4246

Web: www.trainplayer.com
Email: info@trainplayer.com

Visit the lively group on our Yahoo forum

Thank you for your support.


Holiday Special

Full Package
$79
TrackLayer / BUILDER 3.3.1 -- reg $99
At checkout, enter the following code in the box "Coupon Code." Be sure to enter exactly as shown, in upper case. Then click "Recalculate" to see the new total.
TLD-N10

Limited time offer. Expires 3/1/11
Clicks



Visit our site.





Try all features free for 30 days.
Windows 2000,XP,Vista,W7. Send e-mail if you need an extension.





Grab a credit card and pick a product from our new simplified product line





Upgrade from earlier versions

Features
Version 3.3.1
TrainPlayer / OPERATOR
TrackLayer / BUILDER
Scenery Toolkit
101 Track Plans
Premium Layouts & Cars
Standard Layouts
TrainPlayer Screen Saver
Featured Content
How-To Clinics
Quotes
"Trainz and MS Sim will just have to rest in their turntables - I have finally found a train program worth my time. Thanks!" Dwight Brown Aug 2009
"What a superb piece of software. Many thanks for a lovely program." Terence Dalton June 2009
Featured Layout

Syracuse NY
photo layout in five parts
by Bruno Pigozzo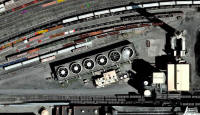 available in the Premium\Bruno set
in the web layout chooser