TrainPlayer Software brings model railroading out of the basement and onto your screen!

I

f you design, build, or operate a model railroad -- or you ever thought about doing so -- or you just like to run trains -- then you're in the right place! TrainPlayer offers thousands of great layouts you can run, simple but precise tools so you can design and build your own, and an integrated system for operations. Running trains couldn't be easier -- our software is fully granddad-approved, designed for people who like trains more than computers.

Try the free demo, see for yourself. For an overview, see Our Products below.

What's New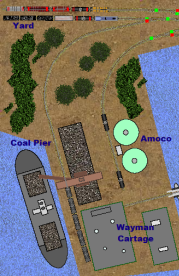 Nov 2015: Now Shipping Version 6.2!
Another great new version brings bountiful additions and improvements to the Scenery Toolkit -- beziers, style dialogs, drawing grid, build-it-yourself scenery -- plus hundreds of stylish new objects for your layouts. This comes on top of a major overhaul of graphics with improved resolution and performance, and lots more.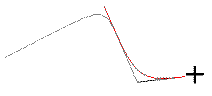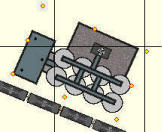 For the complete list and info about how to obtain, see 6.2 Features Page.
Free DVD Shipping through January! See Dec Newsletter for special deals and purchase info.
---
Dec 2014: Release of Version 6.1!
Another new version already! This adds a lot of beef to the scripting features, plus some new scenery capabilities, a great new Aussie car collection, and lots of bug fixes! Free upgrade for 6.0 users. See 6.1 Features Page.

---
For older What's New items, see What's No Longer New.
We accept PayPal!


Our Products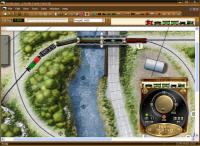 Just run trains. We provide the layouts and rolling stock, all you do is drive! Try switching puzzles, learn yard operations, automate your daily deliveries, or just cruise through the countryside. Famously easy to use. Includes many layouts including 101 Track Plans. Now featuring TrainPlayer Ops. $59. more...


Build and run your own. Easy, powerful tools for drawing an operating track layout, now with scenery too! Design a plan from scratch or add a yard to an old favorite. Run trains during construction. Try before you build. Includes all of TrainPlayer, plus Premium Layouts & Cars, track tools, Scenery Toolkit. $99. more...

Features

Decorate your layout. Buildings, trees, factories -- choose from our catalog or draw your own!A complete but easy set of tools for drawing, filling, and editing shapes suitable for use on a model railroad. Scenic your layout in an evening! Included with TrackLayer. more...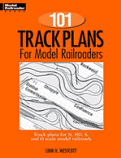 Classic Linn Westcott layouts. All 101 of the most popular track plan collection in history, faithfully reproduced from the book, overlaid with track, equipped with trains, and ready to run. Experience the Hungry Horse Timber Company in action! Included with all products. more...

Railroads from all over. Hundreds of layouts and car collections contributed by artistic users, from Bruce Bates' tiny Aquebogue Light to Ed Avetta's grand Wild Horse Timber & Mining Co. Included with all products. more...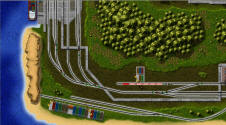 Top-quality railroad artwork. Hundreds of fascinating, original plans of all shapes and sizes, plus a vast cabinet of cars and locomotives to run on them! Includes four different renderings of John Allen's complete Gorre & Daphetid. Included with TrackLayer. more...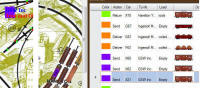 Railroad operations in your armchair

. Deliver tangible loads to industries you define on your layout. Let the TP Yardmaster give you your work orders. Learn about waybill cycles. Create yards and interchanges. Included with all products. more...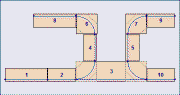 Test-drive your modular layout before the show

. Choose from a collection of precisely-built NTrak and HO modules, or build your own. Assemble them with drag and drop, then click once to build the full layout automatically. more...


Detailed rolling stock artwork

. Over a thousand locomotives, freight, and passenger cars, drawn in full HO size and beautiful detail. more...